Good news and bad news, I'm afraid.
The bad news: I can't sell the plans any more.
'Kids Crooked Playhouse' contacted me and basically said they would take legal action if I continued to sell 'em. So I stopped.
(How anyone can patent a playhouse is beyond me – but there you go, I'm no lawyer. Just a dad.)
Now the good news: I found this playhouse / shed design – that really does tell you everything you need to know.
A playhouse, whether it's wonky, wobbly or bent, is pretty easy to make, once you know a few basics.
And they are a load of fun to make too. But don't just take my word for it – here's a playhouses made by a chap called Nick, who was kind enough to mail these pics in.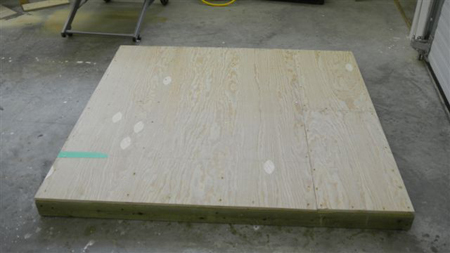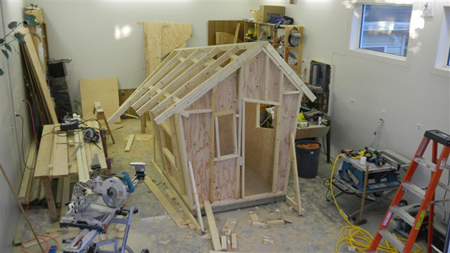 "Hope to auction off the playhouse at a Eastcoast Kitchen Party which should be very lively, the raised funds going to a children safe house charity run by a local Whitehorse lady in Haiti.
Thanks for the fun and all the smiles I receive.
- Nick"
But here's the funny thing – this was not made from my plans! Mine weren't wonky at the ends for starters.
Just goes to show – all you need is a little know how.
And to be honest, if I'd found these plans, before I created mine, I wouldn't have bothered. They are idiot proof – even for a fool like me.
Sorry I can't sell you the plans, but you won't go wrong with these.
And please do keep mailing me your pics!
Best
Al