Got this in from Dave:
"Plenty of mistakes along the way & imperfections only myself or a real carpenter would really notice. The kids love it. I think I could make my next one near perfect & in half the time. Doesn't matter, the kids love it. On a side note, its already even survived hurricane force winds during a storm we had here last week. Check it out.
Dave Richey
Silver Spring, Maryland"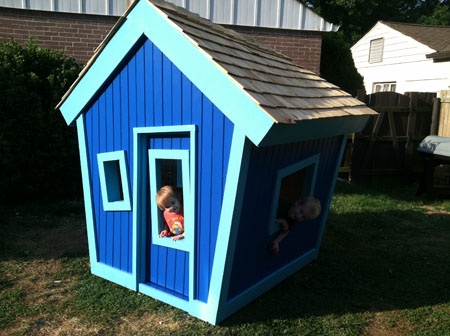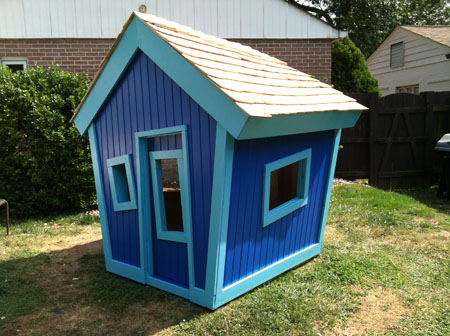 ---
Wow! Well done to Dave – love what's he's done with the door, and it's big enough for mum and dad too!
Don't forget, the best and easiest plans to follow are here.
Best
Al