$9.97 as an apology.
Have you been put off buying the plans because they are in metric measurements?
I know some have. I have changed them in to feet and inches.
And to make up for this short fall, for today only you can buy the plans for just $9.97
The free preview plans only has 10 pages.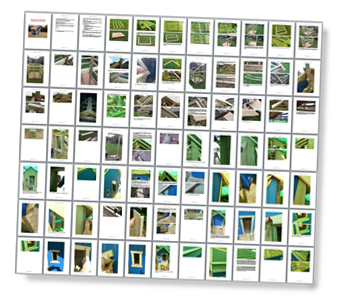 The full, step by step plans has:
Over 2000 words of instruction.
149 easy to follow pictures
83 step by step pages.
I joke in the free preview that if you can use a toothbrush, you can make a wonky house – and it's true.
You are taken through every piece of wood, every cut, every fitting, every screw, step by step.
To be honest, if you can't follow these plans, I'll give you your money back.
In fact, I'll give you 60 days to make your mind up. If you are not utterly delighted with these plans, I'll refund you in full. Can't say fairer than that, can I?
And besides the wasted timber, time and head scratching this guide will save you is easily worth $19.97.
Click here to buy the wonky playhouse plans
The order page is 100% secure. On your card statement you'll see the transaction as 'CLKBANK*COM'.
If you have any problems, please do mail me: al@wonkyplayhouseplans.com