It could be that you don't fancy lifting a finger and you'd like to buy your own wonky playhouse.
Well, if you're in the UK – we can ship a flat pack one to you, built by the talented Stuart (yep, that's him below).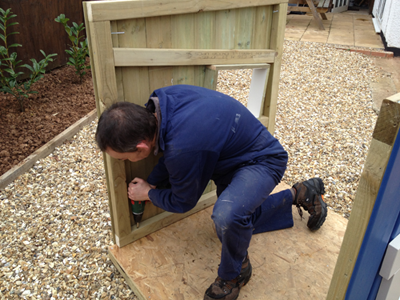 Or if you're near enough to Devon, Stu will even come and build you one.
Prices start from £997. Drop me a line and tell us what you're after and the talented Stuart will get on to it.