A playhouse, whether it's wonky, wobbly or bent, is pretty easy to make, once you know a few basics.
And they are a load of fun to make too. But don't just take my word for it – here's a playhouses made by a chap called Nick, who was kind enough to mail these pics in.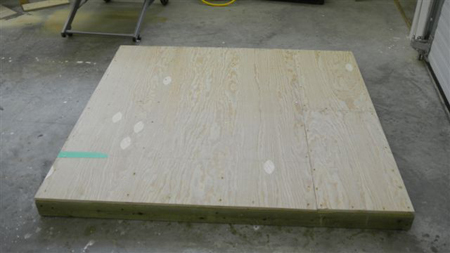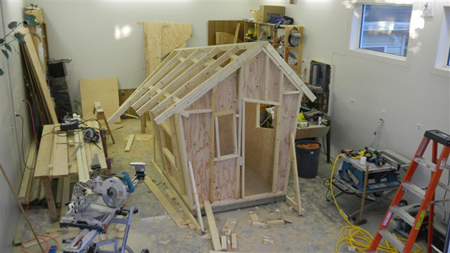 "Hope to auction off the playhouse at a Eastcoast Kitchen Party which should be very lively, the raised funds going to a children safe house charity run by a local Whitehorse lady in Haiti.
Thanks for the fun and all the smiles I receive.
– Nick"
But here's the funny thing – this was not made from my plans! Mine weren't wonky at the ends for starters.
Just goes to show – all you need is a little know how.
I kinda cheated with my wonky playhouse. I used a template from here and a boatload of tips too. It made it very easy.
Please do keep mailing me your pics of your wonky playhouses!
Best
Al